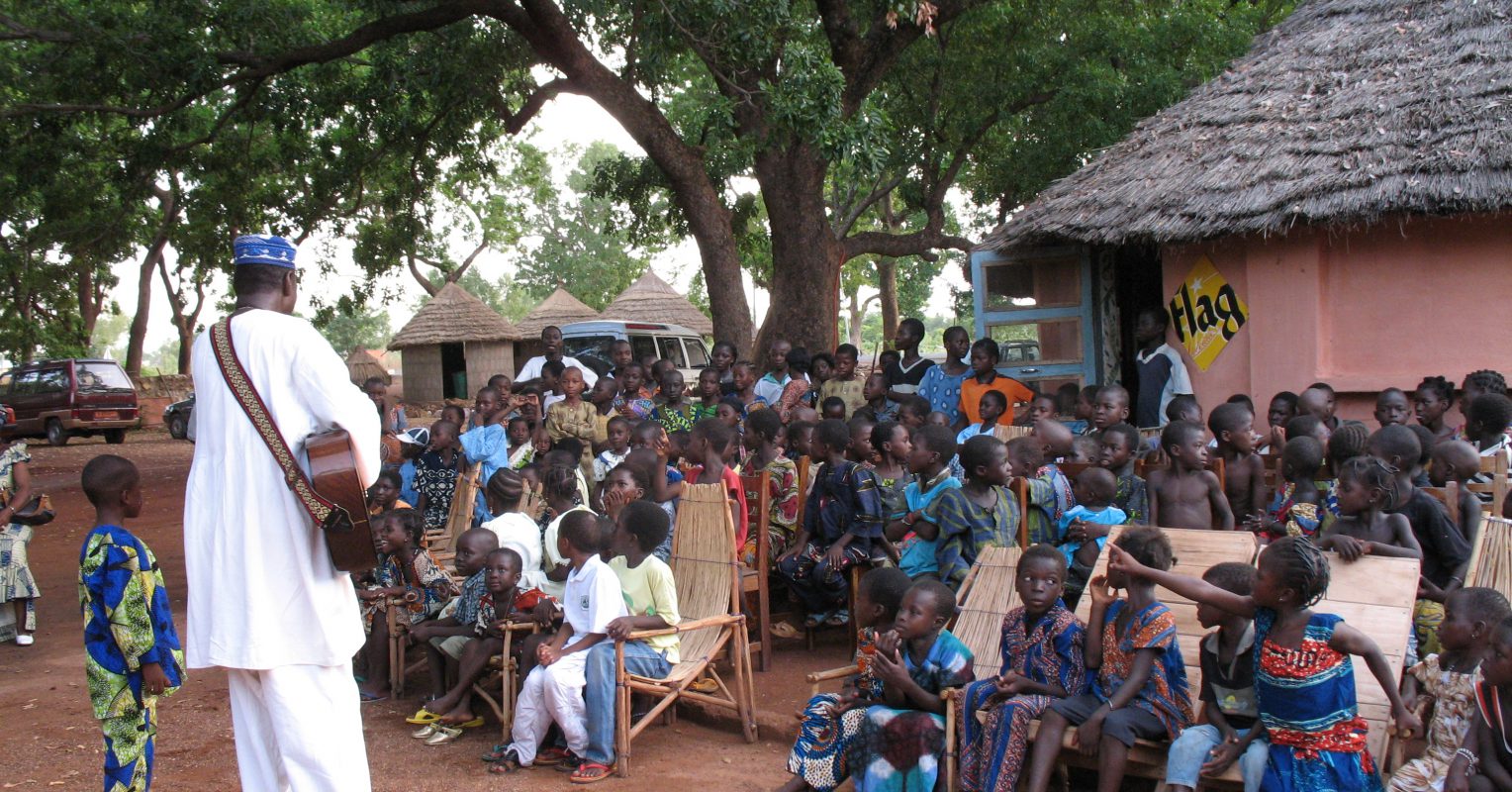 Magnify Peace …
"We were sitting on the shores of the world *" writes the famous Beninese writer José Pliya, studied by many high school students from Natitingou, Cotonou and the 5 continents … just that. It is a country, an ocher and green country, locatable on a map only since the moon, impossible to tell, other than by "Once upon a time …". So, once upon a time Benin, my love, you stole my soul … will the youth tell Peace through your royal sanctuary of Abomey? Will it explore Peace through Porto Novo, declared "Creative City of UNESCO *"? Perhaps also through his fears, his dreams, his lights …
The ingenuity of youth is likely to surprise us as much as the sun in full sleep …
Cultural heritage linked to peace
The W-Arly-Pendjari Complex (national park) shared with the Republic of Niger and Burkina-Faso, recognized World Heritage of Humanity, allows the preservation of species such as the horse antelope, Buffon's cobe , the lion without mane with whom any discussion is possible provided you respect his hunting ground … .Peace is not an illusion when you sail in the Lacustre City of Ganvié or during the rainy season in the preserved area of Our Lady of the Atakora, gather at great family celebrations, young people and adults of all backgrounds and all faiths. One of the major cultural issues for Benin is the restitution of part of its artistic heritage (sculptures, paintings, etc.) kept outside its territory, so that it is also admired by its students and teachers.
Learn more :
* José Pliya, Avant-Scène Theater editions
https://education.francetv.fr/tag/afrique
https://fr.unesco.org/creative-cities/content/creative-cities
https://whc.unesco.org/fr/list/749
http://www.unesco.org/new/fr/culture/themes/restitution-of-cultural-property/
Would you like to join the competition ?
You are a UNESCO Associated School in Republic of Benin or share common values ​​and you want to participate in this test year :
Contact Referent Competition for Schools for Repubic of Benin :  fassinoudede@yahoo.fr 
Would you like to know more about UNESCO Associated Schools click on https://aspnet.unesco.org/en-us
For any other question, you can contact Nadia Bédar, head of Project at France Télévisions :paix.peace.leconcours@francetv.fr
BENINESE SCHOOLS REGISTRATION