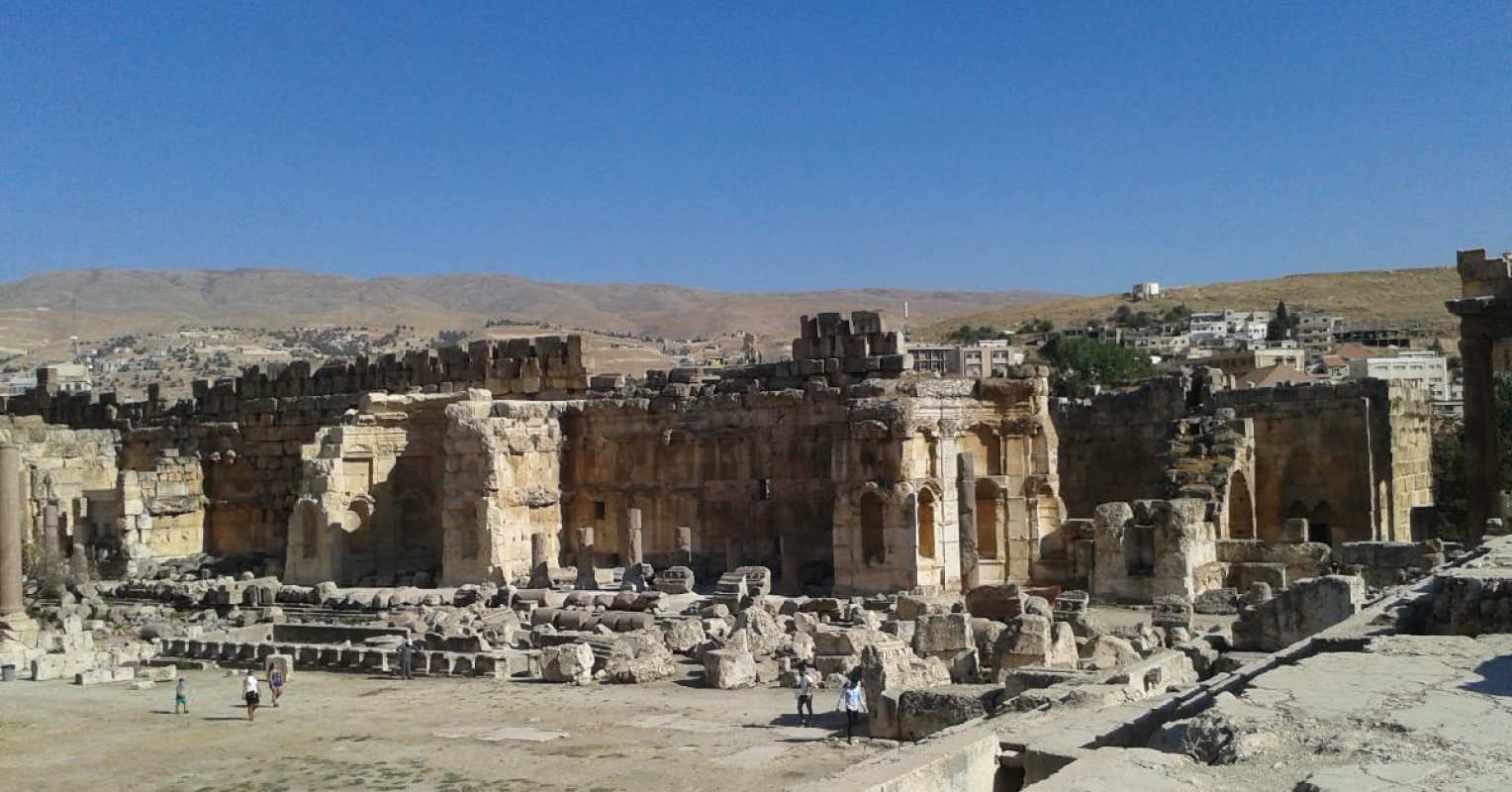 Singing for Peace
"The smell of your perfume is exquisite! Your lips drip nectar, my bride; honey and milk are under your tongue; the fragrance of your garments is like the fragrance of Lebanon." One of the most chanted biblical poems, The Song of Songs celebrates this little stretch of land of 4 million inhabitants. Marc Saikali, Director of the International News Channel France 24 reminds us that "in this land of 10452 km2, 17 different communities live together, a tiny country where Phoenicians invented the alphabet and gave it as a legacy to humanity!" How will the younger generation – who carries the weight of such an uncommon past and present – express itself while some of the civil war scars are still vivid? The social entrepreneur, Kamal Mouzawak, who initiated the "Make Food Not War" concept, says that "Peace begins by the accepting of that the other is different…"
A cultural Heritage recognized as World Heritage honoring Peace
A local Lebanese poetic tradition called Zajal* gathers men – and more recently women – around melodic oratory sparring and mezzé** in a form of poetic dialogues (close to Corsica's Chjam'è Rispondi) on love, tolerance, nostalgia, life and death on darbukka and other instruments. These traditions are means of expression and help gather people from different communities as a "safety valve in conflict resolution and social cohesion reinforcement". It is one of the many reasons for which UNESCO inscribed Zajal on the list of Intangible World Heritage for Humanity in 2014.
* https://ich.unesco.org/fr/RL/al-zajal-poesie-declamee-ou-chantee-01000
** mezzé culinary lebanese ritual around many small cold and warm dishes
Would you like to join the competition ?
You are a UNESCO Associated School in Lebanon or share common values ​​and you want to participate in this test year :
Contact Referent Competition for Schools for Lebanon : c.jeitani@lncu.org
Would you like to know more about UNESCO Associated Schools click on https : https://aspnet.unesco.org/fr-fr/ 
For any other question, you can contact Nadia Bédar, head of Project at France Télévisions :paix.peace.leconcours@francetv.fr
REGISTRATION LEBANESE SCHOOLS