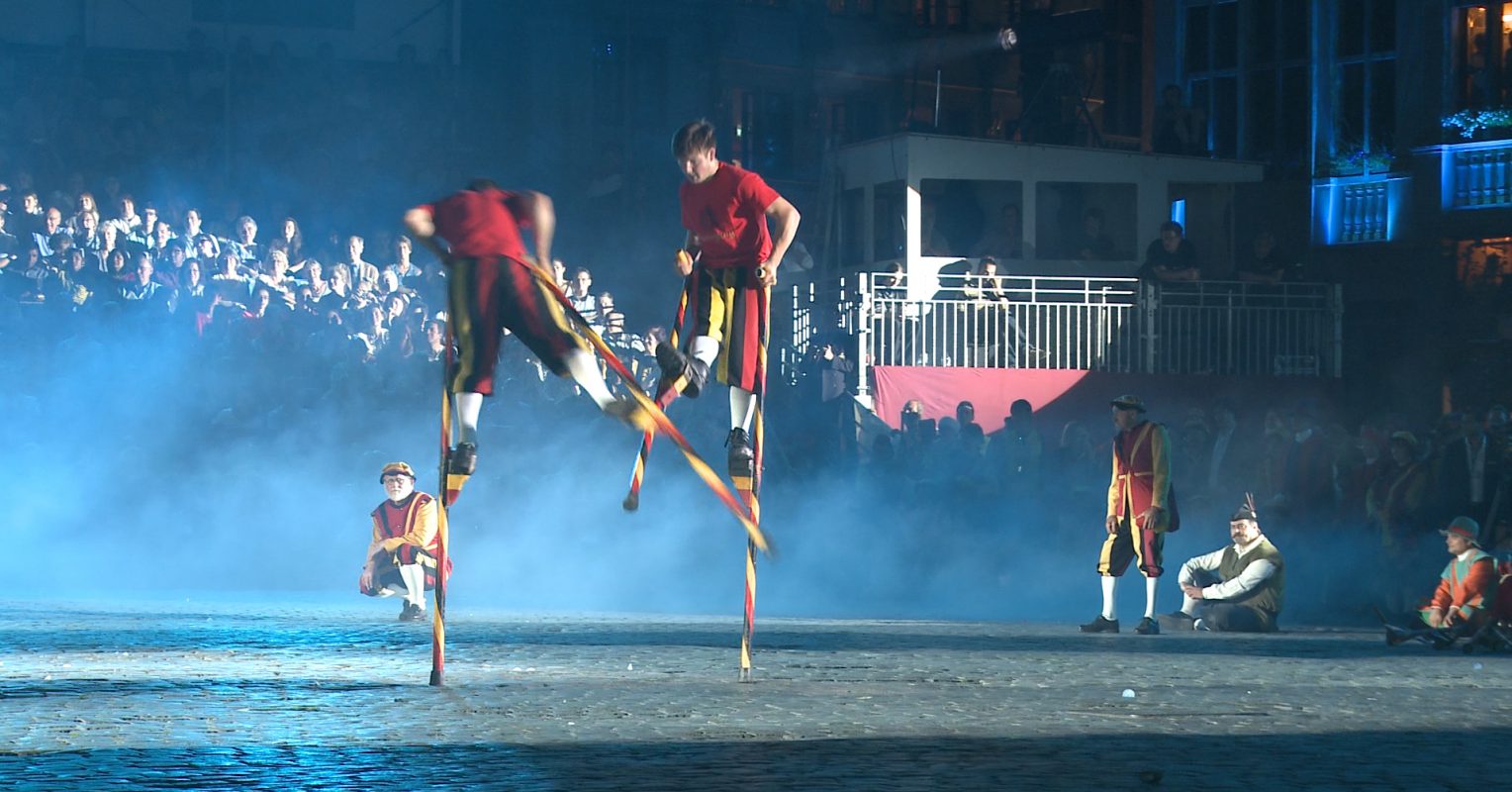 Growing up peacefully
Going up on stilts, meeting eagle-breeders, negotiating peace with a portion of fries, cooked twice just as tradition demands and, above all, doing nothing by halves…. this little Kingdom has an area of just over 30,000 km2, with Dutch, French and German all official languages, while its capital, Brussels, is home to most of the European institutions: the European Council which brings together the heads of state and/or governments of every member country, the European Commission, and indeed NATO. And yet it's here that so many talents and special events tempt us to indulge a spirit of childishness: a page of a cartoon strip by a Belgian author, "les bonbons" of Jacques Brel, a disturbing painting by Magritte, the cries of "Papaoutai" by the Belgian-Rwandan artist Stromae…..sometimes with a mood of seriousness, because Peace demands a lot of effort…..
Climbing monuments recognised by UNESCO as Humanity's Heritage
"Nothing great is achieved in this world without passion", as the German philosopher Hegel said. Yes: it's indeed in this Kingdom of Belgium that boat lifts were manufactured – the only examples in the world that are still working! Yes, it's also this Kingdom that shares with 12 other nations the huge 'primeval ancient beech forests of the Carpathians and other regions of Europe', extending over 92,023.24 hectares, registered as Humanity's World Heritage in 2007. Should we share a forest in order to preserve the Peace?
Be that as it may, nothing could delight Belgium's youth more than dressing up as giants…. girls and boys alike might very well bother us with an incontrovertible argument for peace!