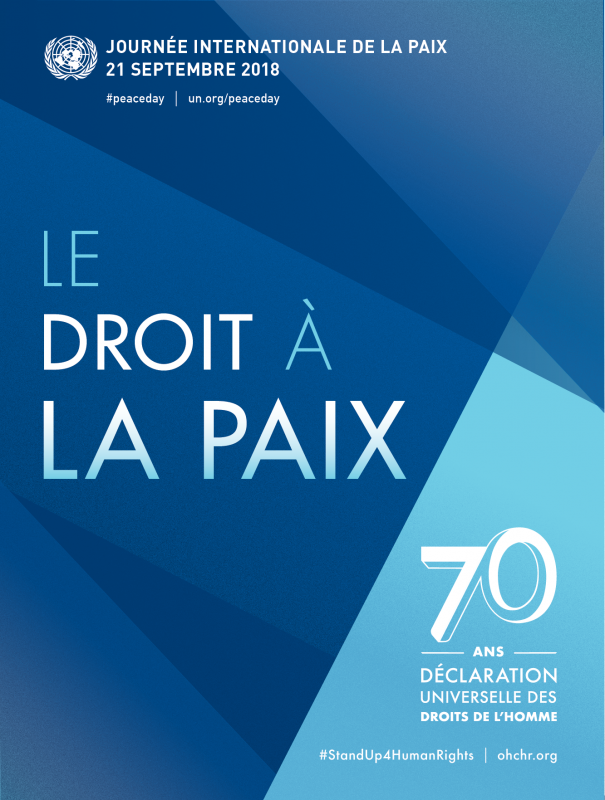 "The International Day of Peace will be seen as a global day of ceasefire and non-violence" Extract from the UN resolution, adopted on November 30 th 1981.
The International Day of Peace was seen for the very first time in the world on September 21st 1982 inviting all member state, regional/(district level) and non governmental organizations and individuals to properly celebrate the International Day of Peace including through activities and education « UN resolution of the 7th of September 2001 ». France Télévisions wished to get engaged with UNESCO with the idea of creating an international contest /(competition) to honor « Peace » by proposing to do Drawings,Photos,Short Films/Movies representing Peace to the 8 Member State. An International Jury will be selecting the best creations followed by a Laureates designation which will be announced on September 21st 2019.
Learn more about the International Day of Peace every 21st of September
http://www.un.org/fr/events/peaceday/
LIVE FOR PEACE highlights occasional or recurring events that promote peace. Students are encouraged to reflect on these events and propose related symbolic actions that support the cause of peace in their communities.